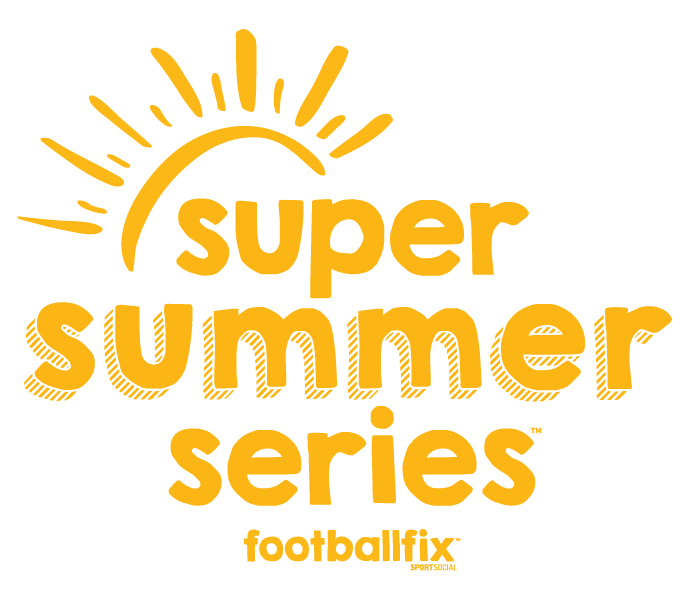 Continuing years of popular events around Auckland and beyond, the Super Summer Series by FootballFix is the perfect way to spend your summer playing footy!
Play in a series of tournaments where teams can battle to be the overall summer champions and win even bigger prizes too! Registering for the Series also gets you guaranteed entry into all events as well as a free set of sublimated shirts! Last year's Series winners walked away with a massive meat pack, team kit, and bar vouchers!
Be part of Aotearoa's favourite summer 7-a-side football competitions! Registrations now open!
7-a-side tournament men or mixed
All tournaments are $250 per team (upfront payment required)
        Waihine 7s only $220

Prizes for winners of each tournament section

Prizes for teams finishing first, second or third in overall standings!
Huge congratulations to our winners of the 2020/21 series Bluez UTD (Men) and Tigers (Mixed)
A big thanks to all who competed, and well done to these teams who also receive an exclusive Super Summer Series 20/21 Edition custom kit: Bluez UTD and Tigers (Champions Edition), Nakoro Hunters, Footloose, Trolls United, Beerholics United, and Charlie's Angels.
Every FootballFix event and tournament is well-known for its superb organisation and being a fun, memorable experience for friends and teammates alike over the summer.
We host our tournaments at only the best venues, ensuring facilities and the overall atmosphere is up to our high FootballFix standard! The recent launch of the Super Summer Series has been a huge success, so make sure you secure your spot in any upcoming events quickly!
Awesome venues and locations
Fantastic facilities at each event
Check live scores, fixtures and results online throughout the day
Unrivaled organisation
Proper referees for every fixture
Family-friendly events for all to enjoy
Events for men's, mixed, and O35 divisions
Want to get involved? We have a number of events and sponsorship packages that will benefit you and our players at our hugely successful annual events! Send us an email and let's work together.